Become part of
the VTI family
Do you dream of working for a proud, locally rooted company where dedication, honour and professionalism are part of the culture? Then VTI could be the place for you. As one of Europe's leading glulam manufacturers, VTI offers not only an exciting place to work, but also the opportunity to become part of a social foundation where the mantra Stronger Together is at the heart of everything we do.
A workplace where diversity is a strength and social community is a value
At VTI, we prioritise a strong social community and inclusiveness. It's a workplace where passion is our shared driving force and diversity creates stronger and more innovative teams. That's why we invest in social events and activities to create greater cohesion and a positive and inclusive work environment for everyone. We are Stronger Together.
Our work environment is characterised by openness and a welcoming culture where there is room to express yourself and share your opinion. We value different perspectives to create new and innovative solutions. VTI is proud of our diverse workforce and believes that this helps create a unique and versatile workplace where there is room to learn from each other and grow together.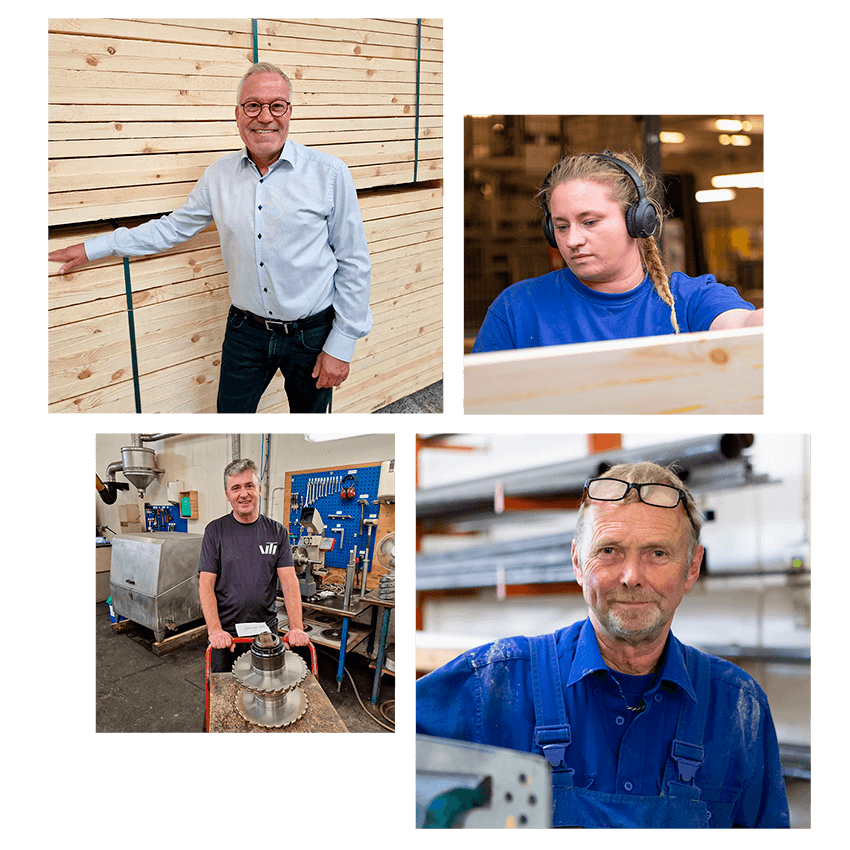 A good workplace improves well-being for employees
VTI is a company that is committed to creating a workplace where employees thrive and feel motivated and engaged in their work. Therefore, an annual employee satisfaction survey is also conducted. Through this, well-being and satisfaction can be monitoredso that wishthe improvements can be identified and initiated in all areas.
It is with pride that we can share that in 2023, well-being at VTI achieved an overall satisfaction score of 4.2 out of a possible 5.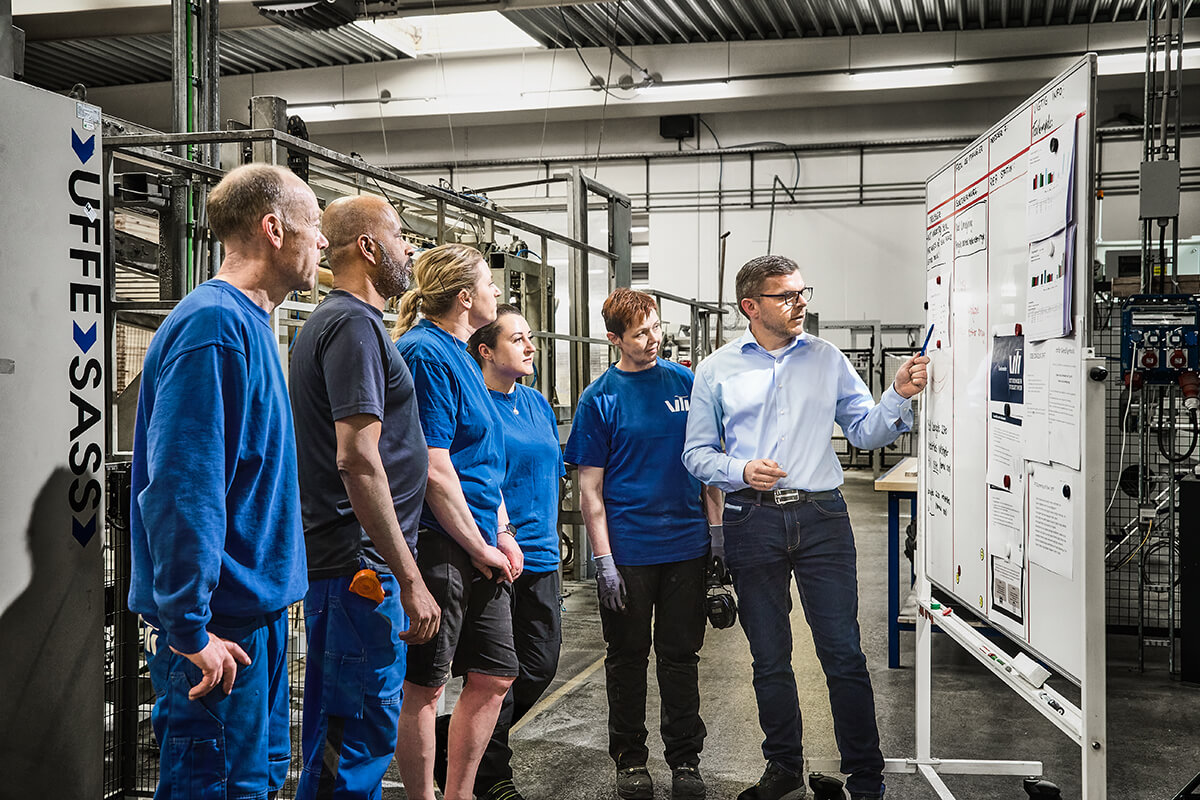 Focus on employee well-being is reflected in employee benefits
As a dedicated and professional company, VTI is not only focused on delivering high quality glulam production but also on taking care of its employees. That's why VTI offers a wide range of employee benefits, including a good pension scheme, health insurance and a canteen scheme. These benefits help to ensure that employees are happy and able to perform at their best in the workplace, while also providing support and security in their personal lives.
At VTI, we believe it is important to invest in our employees and we are proud to offer a range of attractive employee benefits. You can see some of these here:
- Good pension scheme
- Health insurance
- Canteen and fruit scheme
- Fuel card
- Staff association
- Various discounts on our own products
- Possibility of borrowing a trailer, popcorn machine, slushy machine, speakers, tables and chairs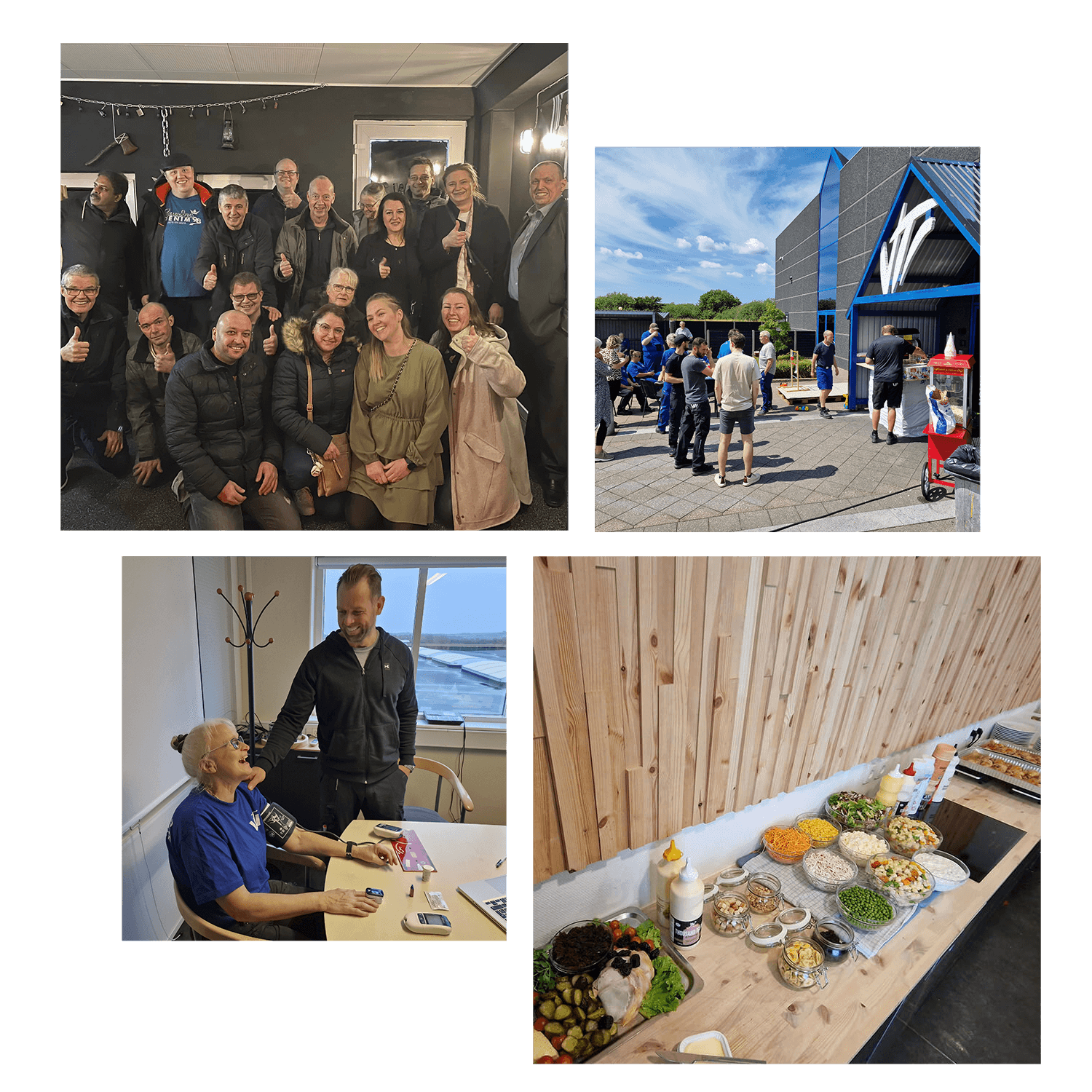 Interested in knowing more about VTI?
VTI has more than 40 years of experience and a long and interesting history.
Read more about the history of VTI
Help shape the future of VTI
Be part of a social and professional working environment at one of Europe's leading glulam producers