VTI is a market leader with a wide range of glulam shelves, worktops and hobby boards for timber loaders, wholesalers and DIY stores. We offer glulam boards in all dimensions in pine, spruce, oak and beech.
Glulam products for wholesalers, timber merchants and builders' merchants
VTI uses only high-quality, certified Nordic pine wood from sustainable forestry. We are FSC® and PEFC certified. If you as a customer want labeling, this is of course possible.
We can also supply glulam in other types of wood, which you can use for
Hobby boards
Tabletops
Shelving
Adding to windows
Bottom pieces for windows
VTI has experienced employees and state-of-the-art technology. This means you get consistent glulam quality every time - within the agreed delivery time. We have an optimal raw material stock and highly efficient production. This ensures that we are very flexible and offer glulam according to your wishes with fast delivery times.
The product range is aimed at quality-conscious wholesalers, timber merchants and builders' merchants who typically buy from central warehouses.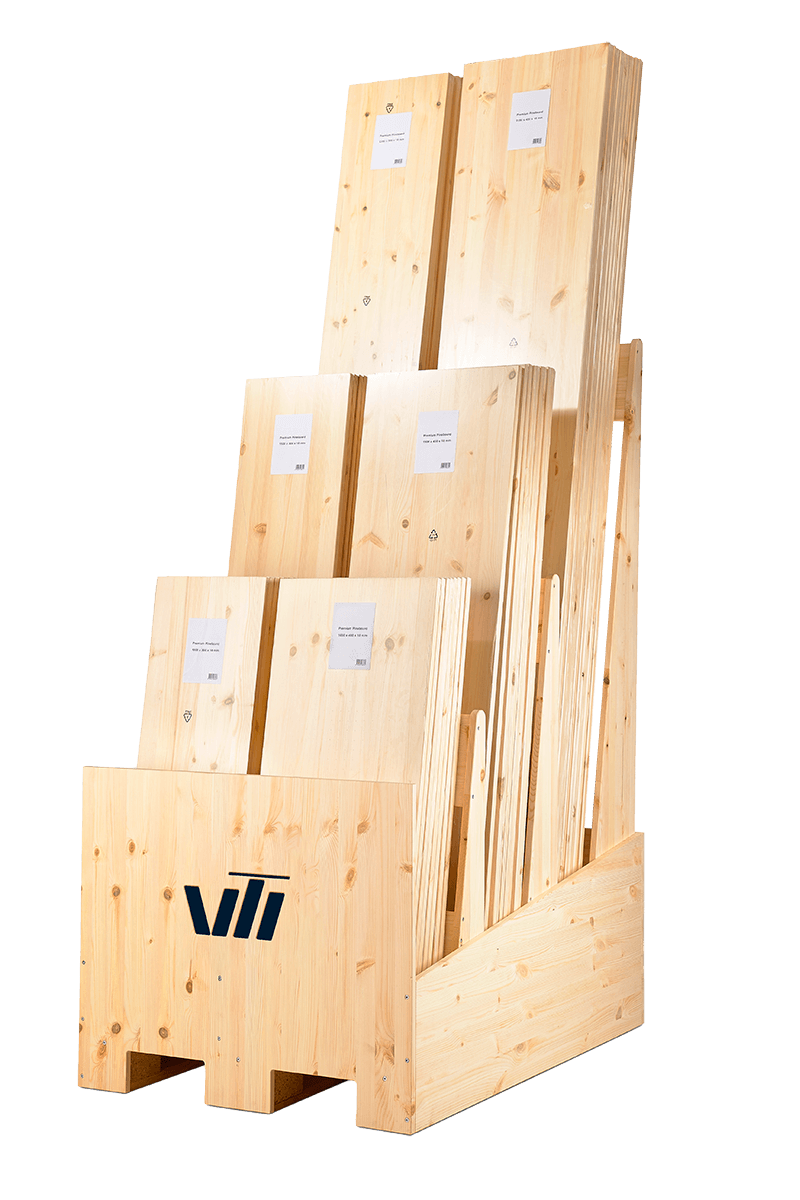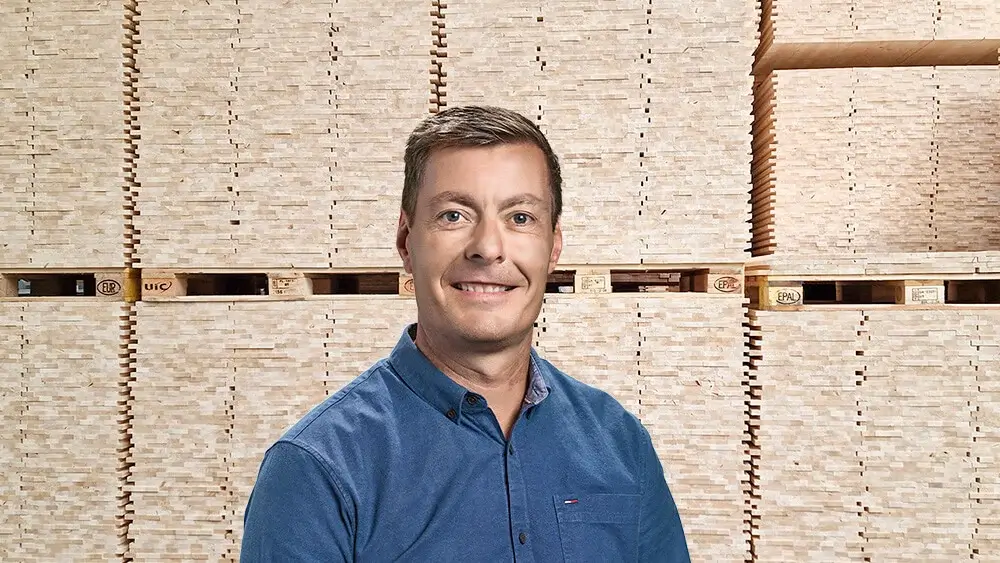 Søren Winterberg
Product manager
Dir. tel.: +45 96 95 03 11
sw@vti.dk
Glulam boards in thicknesses from 15 mm to 40 mm

Sheet size from 800×200 mm to 3000×625 mm

Special dimensions by agreement

With or without foil

Option for private label
Why you should choose VTI Sustainability
We work actively to reduce our carbon footprint and other negative environmental impacts. At the same time, we strive to create positive social outcomes for our employees and business partners. Partnerships
VTI offers solutions to new and existing customers through close collaboration and partnerships. We focus on building long-term relationships between our customers and suppliers to ensure mutual success.
Certified wood
VTI only uses certified wood. This means that the factory can document which raw wood has been used in the production of different orders. Quality panels
We only use slow-growing pine from Nordic forests. VTI works with three different board qualities that can be customised to your specific needs.
Glulam in pine and spruce
There are many different types of wood on the market, but pine and spruce are often the most popular choices for a wide range of construction and furniture projects. At VTI, we offer glulam in these wood species and our products are available in the following specifications:
- Standard range in all dimensions from 800x200 mm to 3000x625 mm
- Standard range in thicknesses from 15 to 40 mm
- We are happy to provide a quote for other sizes and thicknesses


Glulam in oak and beech
In addition to glulam in pine and spruce, we also offer glulam in oak and beech. These products have a range of unique properties and come in different sizes and thicknesses to meet your specific needs.
The following are specifications of our oak and beech glulam to help you choose the best product for your project:
- Standard range in several dimensions from 800 x 200 mm to 3000 x 610 mm
- Standard range in thicknesses of 15 mm and 30 mm
- Sold in minimum whole pallets
- FSC® on request


Interested in knowing more about VTI?
VTI has more than 40 years of experience and a long history, which you can read more about.
Read more about the history of VTI
Do you have any questions?
Feel free to contact us.
You can find contact information for our various employees.